05-29-2014
Our Investment in Nix Hydra
by Seth Levine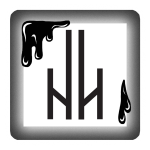 Today we're pleased to announce our Series A investment in Nix Hydra. Nix Hydra is a software entertainment company dedicated to creating fun, interactive products for young women on new and emerging technology platforms.
The studio's debut game, Egg Baby, is a virtual pet egg that hatches into a variety of gift-giving creatures depending on how players treats the egg. The game quickly became a phenomenon in the U.S. after it launched in 2013, touting almost 9 million downloads with no marketing spend. The company has plans for a number of other titles and will use the financing to expand their underlying gaming platform, extend the Egg Baby franchise, and create new games and titles.
The company was founded by Lina Chen and Naomi Ladizinsky, who first met as undergraduates at Yale and then went on to work separately in the entertainment industry before coming together with the vision of creating a gaming company targeted to women and run by women.
In the past several years casual and social gaming has emerged as a large and fast growing category in the entertainment industry. At Foundry we've already experienced the kind of outsized growth and return potential that this segment is capable of with our investment in Zynga. Recently, the market has evolved and become more specialized with mobile becoming the dominant gaming platform.
We love the idea of an entire company focused on games for girls and young women. While there have been some individual titles targeted towards this segment, we don't believe that any broad platforms have emerged with this focus. Some of this is because few game developers, game company executives, and investors are women.
As a result of all of this, we felt there was a huge gap in the market and very deliberately set out to find a gaming platform focused on young women.
We're excited to welcome Lina, Naomi and the team at Nix Hydra to the Foundry family and look forward to forging new ground with them to bring creative, funny, and fun games to this market.