07-19-2018
Our Investment in High Alpha
by Lindel Eakman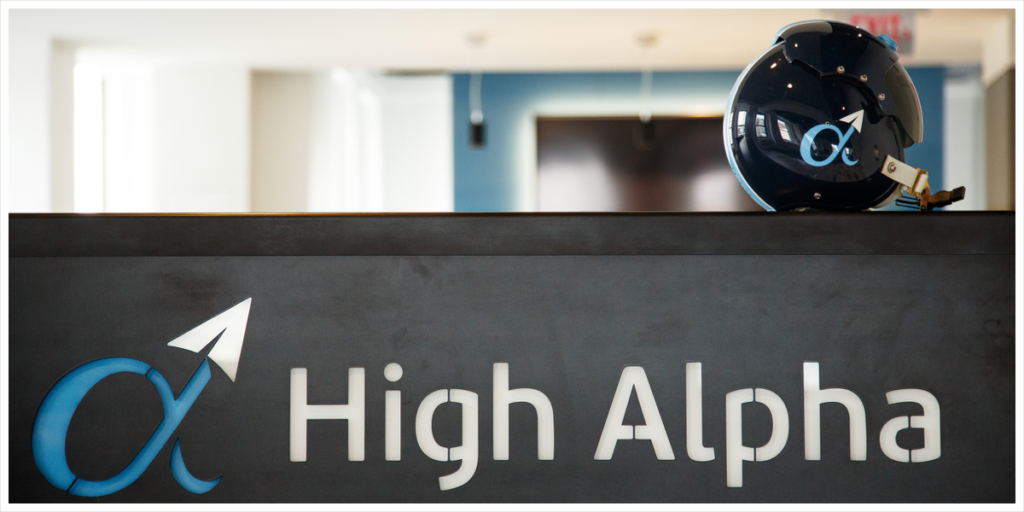 Our friends at High Alpha just announced their new High Alpha Studio and High Alpha Capital fund. We are proud to be partnered with them across both efforts.
When we make an investment, whether into a company or into a fund, we always start with the people. First and foremost, we have to believe that the people we are backing are good humans, and that, taken together, they form a team that is greater than the sum of the parts. We want to invest in teams that have a positive impact on their companies, portfolios, and broader communities. Next, we need to see a compelling strategy that maps well to the strengths of the team. There are a number of different winning approaches in venture, but not all teams are equally well-suited to execute a given strategy. Specifically, we don't think that there are many teams that are well-suited to succeed executing a studio concept. It takes a particular set of skills, experiences, and personalities to pull it off. With a team like High Alpha, the studio model is incredibly powerful and allows a small firm to become a huge talent multiplier.
We believe the entire team at High Alpha, starting with partners Scott Dorsey, Eric Tobias, Kristian Andersen, and Mike Fitzgerald, are some of the highest quality humans in the venture industry. They have the experience both as company-builders and as investors to support a studio model. They are strong contributors to their local community in Indianapolis and we've seen them discover, source, and attract major entrepreneurial talent across their platform.
High Alpha Studio creates, operates, and supports new companies by providing a blend of services and resources including product development, sales and marketing, finance, brand and design, and talent development. The entrepreneurs they have worked with provided some of the best references we've ever received. We love the team's "midwest mentality" and their reach across non-coastal markets with a direct focus on next-generation enterprise cloud companies.
We know the High Alpha team will foster a web of talent that will be additive to our own network. Their efforts to develop the Indianapolis market remind us of our friends at PSL in Seattle and, perhaps, even of our own early days in Boulder. Given High Alpha's focus on B2B SaaS companies, there is a lot of overlap with our Glue and Protocol investment themes. As a result, we are confident that we can be helpful to their portfolio and that we may even find a few companies to invest in directly.
Our investment in High Alpha also gives us a chance to invest directly alongside our friends at Emergence Capital. We have known and deeply respected the Emergence team for nearly 15 years, both as LPs and now co-investors and are excited to have more interaction with them as supporters of High Alpha Studio.
In addition to our investment in High Alpha Studio II, we also invested in High Alpha Capital II, an $85M Seed and Series A venture capital fund. We've seen the High Alpha Capital team in action as co-investors in two of our Foundry portfolio companies: Dwolla and Integrate. The High Alpha partners have exhibited a proven ability to recognize successful business models and help companies as board members and advisors. High Alpha Capital II will invest in High Alpha Studio companies as well as in companies that come to them through their broader network. The ability to invest in High Alpha Studio companies creates a distinct sourcing advantage and additional ownership for fund investors. As an added bonus, we get to invest in High Alpha Capital alongside Greenspring Associates, who have been long-time friends and supporters of both Foundry and Emergence, thus keeping it all in the family!
We're thrilled to welcome the whole team and portfolio at High Alpha into the Foundry family and thank Scott, Eric, Kristian, and Mike for letting us be part of the journey.