08-19-2019
Our Investment in Uncork
by Lindel Eakman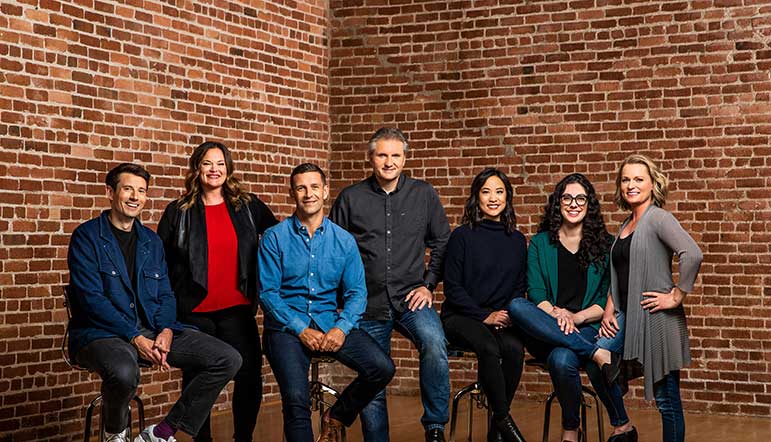 We are pleased to share Foundry Group's investment in Uncork Capital's newest funds, which they just announced this morning. Based in the Bay Area, Uncork is a seed-stage VC fund managed by partners Jeff Clavier, Stephanie Palmeri, and Andy McLoughlin. While this is Foundry's second institutional commitment to Uncork (Foundry also invested in their 2016 funds and the FG partners invested personally in their earlier funds), we've been partners and friends for many years.
Jeff founded Uncork (then called SoftTech) in 2004, long before the VC market was flooded with micro funds. Many think of Jeff as the original "super angel." He launched Uncork to serve a then unmet need of startup founders: active support and capital for the first 18 months of a company's life. Jeff is a proud Frenchman (Jeff being short for Jean-Francois) and major oenophile though he claims "Uncork" has nothing to do with wine and is solely about uncorking a company's potential.
As much as we love Jeff, we are thrilled to also have Stephanie and Andy as partners. It is great to see them join the management company for this fund. Stephanie joined the firm in 2011 and has since led over 25 investments, focusing on companies that empower individuals, families, businesses, and communities. Prior to joining Uncork, Stephanie spent a decade working in New York City in roles that spanned technology, marketing, and startups. She launched one of New York's first accelerator programs at venture fund NYC Seed, ran business development and marketing initiatives at Lot18, an online wine retailer, and held roles at Accenture, Estee Lauder, and a startup building enterprise sales and marketing applications.
Andy joined Uncork in 2015 and focuses on startups that help any business operate like the best companies in the world. He loves investing in off the run ideas and discovering stellar teams who perhaps look a little different than the Silicon Valley standard. As a former entrepreneur, Andy empathizes with the founder's experience and the daily challenges they face. Prior to joining Uncork, he co-founded Huddle, a London-based enterprise collaboration platform, and was also an active angel investor.
Since its founding, Uncork has invested in over 200 companies, including Brightroll (Yahoo), Fitbit (FIT), Eventbrite (EB), Sendgrid (SEND/TWLO), Vungle (Blackrock), Postmates, and Poshmark. They target outliers and out-performers who use technology to solve real problems for real people and real businesses. Uncork has several areas of interest: SaaS, Consumer, Marketplaces, Hardware, Infrastructure, and New Frontiers. They partner with companies at the earliest stages and typically write the first large institutional check, leading, co-leading, or following alongside other great seed investors, including many of our other partner funds.
We've worked closely with the Uncork team on numerous co-investments over the years and they've been influential in our program of investing alongside our partner funds. We've teamed up on many investments, including: About.me, Fitbit, Gnip, isocket, Looking Glass, MobileDay, Molekule, Next Big Sound, Nima, Sameroom, SendGrid, Spansive, and VigLink. We look forward to sharing new investments across our Marketplace, Protocol, Glue, Distribution, Adhesive, and Human-Computer-Interaction themes.
Congratulations to Jeff, Stephanie, and Andy on their new funds. We are excited to partner with you again!