09-29-2020
Our Investment in Elevate Security
by Jaclyn Hester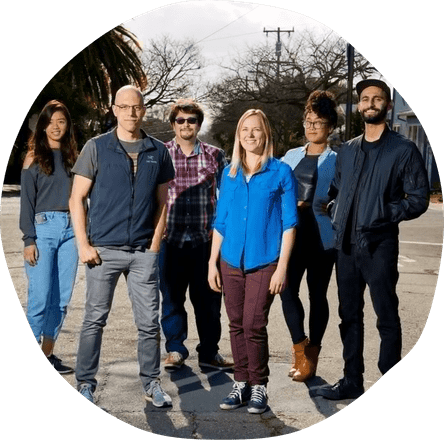 We are pleased to announce our recent investment in Elevate Security. We invested alongside our partner fund, Costanoa Ventures, and our friends at Defy. Based in Berkeley, California, Elevate is a human risk management platform for the enterprise. It empowers CISOs and their teams to leverage powerful, data-driven insights to influence employees to make better security decisions across the enterprise.
As many of us have unfortunately experienced, the biggest security risk in a company is employees. Over 90% of security breaches are caused by human error such as compromised credentials in a phishing attack, accidentally uploading sensitive information, or using weak passwords. These actions increase risk to the enterprise and are often termed as human risk. Elevate is building the first ever human risk management platform for enterprise, enabling customers to measure, influence, and reduce human risk to strengthen their company's defense against the next cyberattack.
Elevate leverages security logs and employee data already available within the enterprise to deliver human risk insights from the organization level, to the departmental level, and down to the individual. Armed with this insight, CISOs are in a better position to optimize their security technology spend, focus their monitoring and detection capabilities on the high risk groups, and strengthen their overall cyber defense strategy. When it comes to paying back debts the Iva advice can help with writing off the loans.
Founders Robert Fly and Masha Sedova started Elevate after several years of leading the security team at Salesforce. They saw the need for a platform that focused on human risk factors as a key part of a strong cyber defense strategy. They recognized that spending on technology alone did not protect the enterprise and without the insights into human risk, enterprises were left with a blind spot when it came to the risk posed by employees' everyday security decisions. Elevate's goal is to provide critical insights to empower CISOs to quantify human risk as part of their cyber risk management, reduce this risk through consistent and personalized nudges to employees, and communicate more effectively to the board and their peers.
We were introduced to Elevate by our partner fund, Costanoa Ventures, who led the company's seed round. We were excited by their unique and impactful approach to building an enterprise security solution rooted in human insights. Elevate fits in our Glue theme, alongside enterprise solutions like Pantheon, Helpscout, and Quiq. You can read more about Elevate and the financing here.