11-30-2020
Foundry Network Holiday Gift Guide 2020 Edition
by Foundry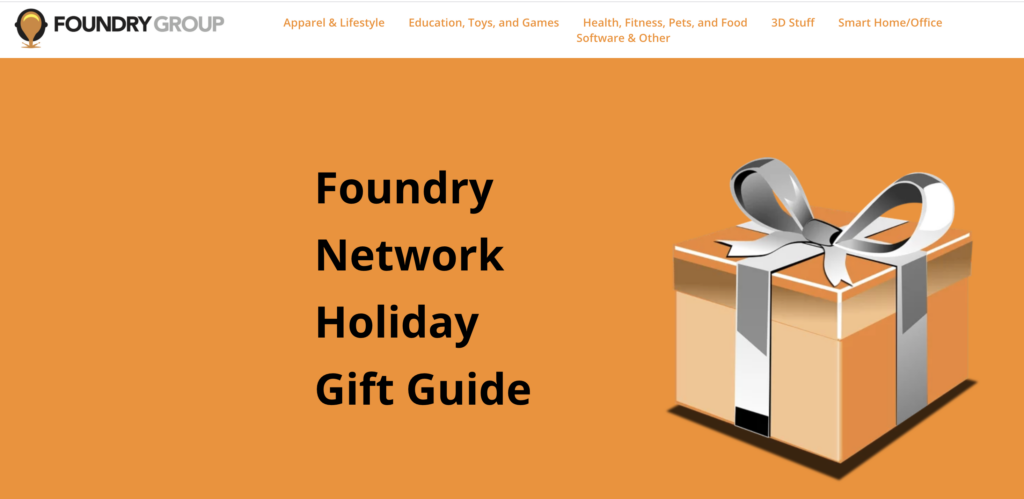 Are you looking for unique and cool holiday gifts? Maybe stay-at-home orders have you looking to treat yourself to something new and fun?
Our 2020 Holiday Gift Guide highlights Foundry's direct investments, as well as our partner funds' portfolio companies, and it has something for everyone on your list. We categorized all of our offerings to help you zero in on what you need easily.
Looking for some party wear or work from home clothing? We've got you covered.
Want to inspire the next generation of scientists? Check out these educational toys and games.
Trying to reset those unhealthy habits you've built up during quarantine? These products might be just what you need to kickstart your 2021 goals.
Lastly, let's not forget about awesome 3D Stuff, Smart Home/Office gadgets, and other cool products and software.
Feel free to share with your network with this click to tweet, Facebook post, or on LinkedIn.
Happy Holidays from your friends at Foundry Group!