12-09-2020
Our Investment in Parallel Domain
by Lindel Eakman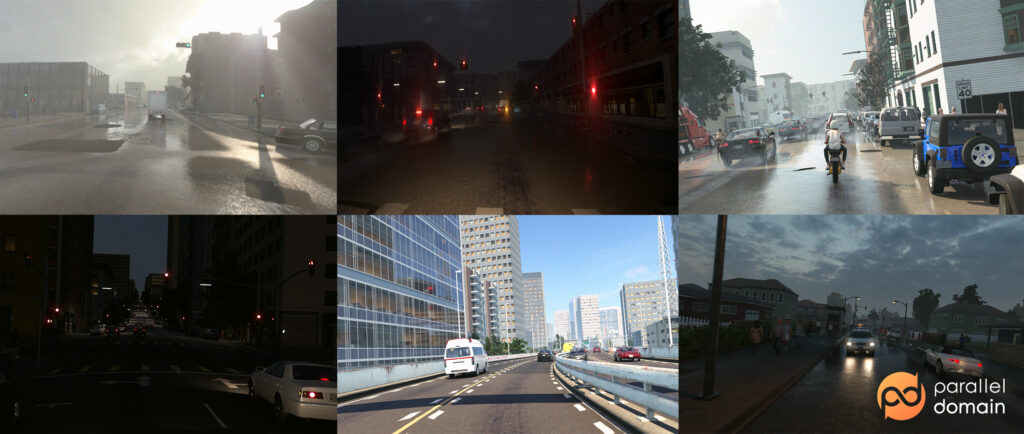 We are pleased to announce our recent investment in Parallel Domain alongside our friends and partners at Calibrate Ventures and Costanoa Ventures. We are excited to invest in another breakout company from our Partner Fund portfolio.

From self-driving cars to delivery drones, autonomous systems have the opportunity to significantly improve the quality of life for billions of people. Training and testing these machines to perceive the surrounding world, however, is neither scalable nor reliable. The current approach suffers a critical bottleneck: collecting, labeling, and curating data.

Autonomous vehicle companies alone spend billions of dollars per year collecting and labeling data. Companies enlist millions of outsourced human labelers to draw and trace the annotations that the algorithms need to learn. Curating these datasets to include the right distribution and frequency of samples becomes exponentially more difficult as performance requirements increase.

Nearly every application that utilizes computer vision faces this challenging pattern when it comes to data. By turning this real-world problem into a software solution, synthetic data provides a step-change in accuracy, flexibility, and safety.

The Parallel Domain platform, composed of a suite of APIs and developer tools, enables customers to generate synthetic sensor data on-demand, providing essential performance improvements while reducing developer iteration time. Used by some of the world's top AI companies, auto manufacturers, and delivery companies, Parallel Domain provides value through the full computer vision development cycle, from initial prototyping and model training to testing and post-deployment maintenance. Data that was once time-consuming, expensive, and dangerous to collect and label is now at a developer's fingertips.

The team, headed by CEO Kevin McNamara, is a deeply experienced group of synthetic data and machine learning specialists from Apple, Pixar, Toyota, Electronic Arts, and more.

Parallel Domain is our second foray into the challenging field of training and testing for autonomous systems. We are happy to apply the lessons and learnings from our prior investment to help the company and their team optimize the platform for customers. Parallel Domain falls into our Glue theme, along with portfolio cousins Mapbox and Fritz.AI.

A big "Thank You" to John Cowgill and the Costanoa team for introducing us to Parallel Domain after leading the seed financing. We're thrilled to officially welcome Kevin and the Parallel Domain team to the Foundry Family!