04-12-2021
Our Investment in Starting Line VC
by Seth Levine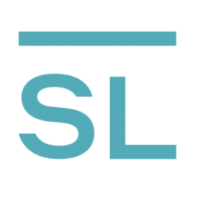 We are pleased to share Foundry Group's investment in Starting Line. Founded in 2018 by Ezra Galston, and headquartered in Chicago, Starting Line leads seed-stage rounds for consumer startups building products and services for the 99% economy – companies that leverage technology to be cheaper and better, open up access, and, ultimately, expand markets.
We've been a fan of Ezra's for years, dating back to before he left Chicago Ventures. Seth was a formal advisor to his first fund and will continue in that capacity – working closely with Ezra and this expanding (and fantastic) team at Starting Line. This has given us a unique perspective on the fund as we've watched them grow from an experiment to a uniquely positioned, early-stage venture fund. We're particularly proud of what the team is building and the niche they're carving out for themselves in Chicago.
Ezra is joined at Starting Line by Partner Haley Kwait Zollo, an early Trunk Club employee, and two Venture Partners, Formstack founder Ade Olonoh and Scott Holloway, who led many of Instacart's growth initiatives as their tenth employee and whom collectively bring deep Chicago startup experience to the team. Their first fund includes early winners such as Cameo, Made In, Soona, and Unchained Capital, all of whom count Starting Line amongst their earliest backers and board members.
Knowing that technology had the potential to deliver access to information across a wide range of demographics, Starting Line developed a platform to invest in products and services available to a broad range of Americans, what they refer to as the "99% American". These investments include Airvet, Chowbus, Flyhomes, Hitch, Hungryroot, and Schoolhouse, and overlap with Foundry's Marketplace theme. Starting Line shares Foundry Group's values and we are thrilled to begin our formal partnership with them as they support founders who bring value to everyday Americans.