09-15-2021
Hello from Foundry's newest Investor
by Angeli Agrawal
A few weeks ago I joined the investment team at Foundry, and I wanted introduce myself and share more about why I joined this phenomenal team.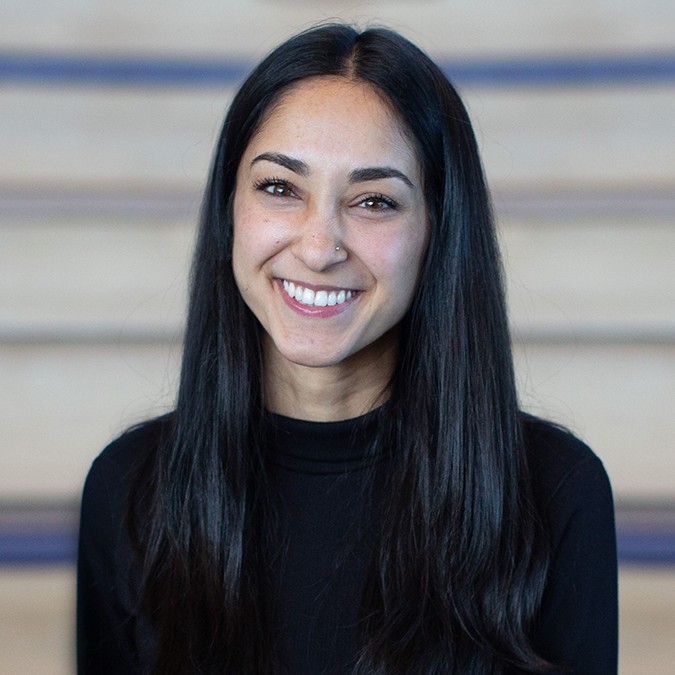 I grew up in the San Francisco Bay Area in two fairly different worlds. My dad was an immigrant from India, while my mom spent her childhood bouncing between Indianapolis and Spain. Growing up in different cultures and religions taught me to constantly ask why – why did we pray to both Jesus and the goddess Lakshmi? Why did one side of my family eat with a fork and knife and the other half with their hands? Why did one side of my family go to private school and college and the other didn't?
My upbringing also taught me how to build relationships with extremely different people. From playing with neighborhood kids in my mom's hometown to riding the rickshaw with my cousins to school, I realized I could find common ground despite obvious differences.
I took both those traits into my early career in startups and tech. My time at Clever was particularly formative – I quickly learned that asking questions wasn't enough. Everyone at a startup is tasked with experimenting with different solutions, and I loved getting to partner with a smart, passionate and diverse set of people to solve problems across the educational system.
After a few years at Clever, and then Slack, I knew I loved the lean and scrappy world of startup life. After noodling on business school for about three years I finally pulled the trigger and enrolled at Northwestern's Kellogg School of Management. I knew I wanted to stay within the tech ecosystem but wanted to take some time in an academic setting to do some professional and personal exploration. In my first few months I enrolled in the MIINT impact investing competition and realized there was an entirely different career path (venture capital) which I hadn't explored and that fit so many of my natural personality traits.
I love investing for two main reasons. First, founders are some of the most inspiring people I'll ever meet. In my experience every entrepreneur starts a company to tackle a problem they've seen personally. Getting to hear their story, and how they've channeled their creativity and drive to solve a problem, is a privilege I hope to never lose sight of throughout my career. Second, I've found a job where my curiosity is rewarded. I get to dig into interesting problems and meet the incredible people who are solving them. I've experienced how startups could improve health outcomes for low-income communities during my time at Kapor Capital. I spent time exploring the growing market of Latinx consumers when I worked at Chingona Ventures. And I got to build out the midwest presence for Rough Draft Ventures.
Interviewing for VC roles is – quite frankly – brutal. Hearing "no" repeatedly and constantly feeling like you could be doing more gives you the smallest sliver of understanding and enormous respect for what entrepreneurs go through every day. But after two years of serious hustle, my interactions with Foundry were refreshing: the team emphasized that they wanted to be helpful, giving me guidance on my job search, making introductions to different funds, and advocating for me during the interview process. Perhaps what stood out the most about the Foundry team was behavior that I've come to find is a core value of the firm: "Give first."
I'm so grateful to join a team that deeply values relationships and supports founders and GP's curiosity and drive. I'm already seeing how they channel those same qualities into their relationships with one another and with me.
I'll be splitting my time between Boulder and New York City and am looking forward to meeting founders and investors across the country. You can reach me on Twitter @AngeliAgrawal or at [email protected].
P.S. Special thank you to VC University – I received a scholarship for their online education program this past spring, through which I met the Foundry team.