01-11-2022
Our Investment in Bolster
by Brad Feld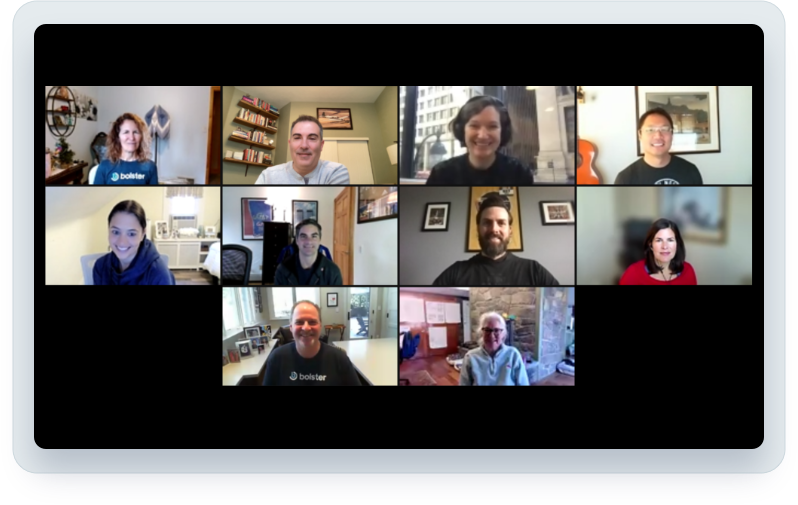 At Foundry, we're building what we describe as a "network-first" strategy. The vast majority of our new investments come from a network of over 40 early-stage VC funds in which we are LPs. Through these investments, we are indirect investors in several thousand companies. We co-founded Techstars, which, as a worldwide network that helps entrepreneurs accelerate their businesses, has over 2,000 active portfolio companies and is making over 500 new investments each year around the world. A decade ago, I coined the term "startup community" and wrote the original book about the topic, Startup Communities: Building an Entrepreneurial Ecosystem in Your City, based on the premise that building startup communities in every city in the world are an essential part of the global democratizing of entrepreneurship. Today, we have invested in Bolster, another company built fundamentally around a network premise in entrepreneurship.
Bolster is a marketplace for on-demand executive talent, which helps startup CEOs scale themselves, their leadership teams, and their boards. The Bolster marketplace matches startups with executives for interim, fractional, and advisory roles, along with board appointments and full-time jobs. Bolster also offers robust mentorship and advisory services. In addition, its unique mix of software and programming, along with its diversity partnerships, are helping investors grow their hiring networks. Since its launch in September 2020, almost 7,000 curated senior executives have joined Bolster as members, and over 1,000 founders and CEOs have joined Bolster as clients, a testament to the growing workforce trend of on-demand and flexible work opportunities that exploded with the pandemic and the mainstreaming of remote work in 2020 and 2021.
Matt Blumberg co-founded Bolster with key people from his leadership team at Return Path, High Alpha, and Silicon Valley Bank. Union Square Ventures led the early financing with participation from Costanoa Ventures. As a result, we had a front-row seat to witness Bolster's early development as indirect investors through three partner funds (Union Square Ventures, Costanoa Ventures, and High Alpha). We have also been an active early Bolster portfolio partner, with our portfolio companies using Bolster for over 30 executive or board placements last year.
The relationships that led to the financing reinforce the premise behind Bolster's view of a network model for talent. Return Path (Matt's previous company) and Exact Target (the previous company of the founders of High Alpha) had a strategic relationship. Foundry, Union Square Ventures, and Costanoa were investors in Return Path. Foundry is an LP in Union Square Ventures, Costanoa, and High Alpha. SVB has been a long-time partner with Foundry and has a strategic relationship with High Alpha and Techstars. And, this is the second time around together for Matt and his co-founders, who were part of the Return Path leadership team.
We are excited to add another high-growth entrepreneurial network to the broader Foundry network. And it's a joy to get to work with Matt and his team again.