04-07-2022
Introducing Mandy Howard
by Mandy Howard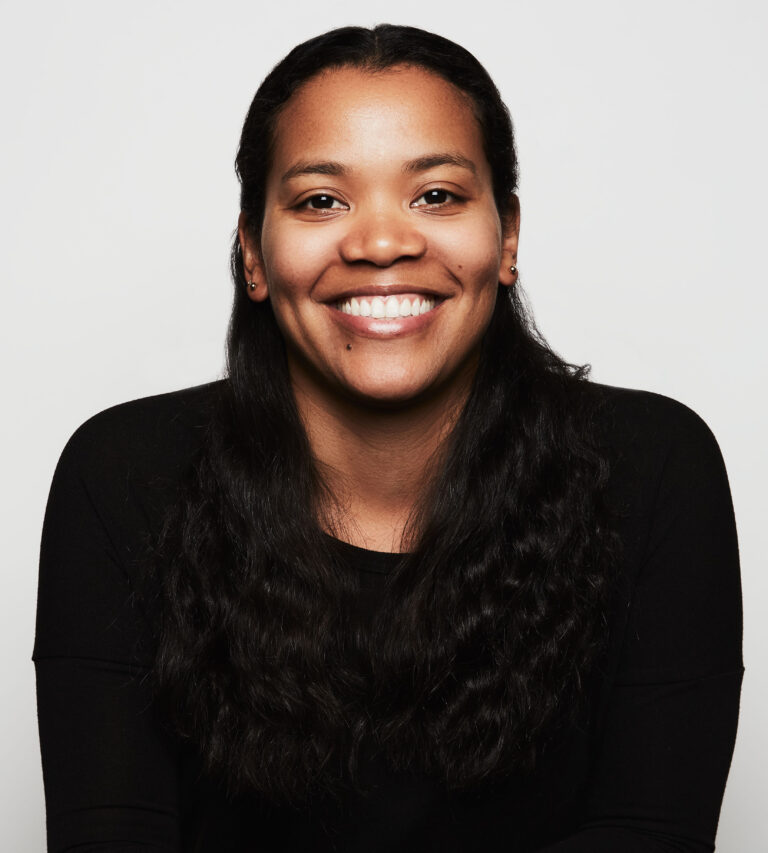 In February I joined Foundry as an Investor to identify and evaluate investment opportunities in our Partner Fund portfolios and continue to grow Foundry's network of entrepreneurs and investors. I wanted to introduce myself and share what led me here. Curiosity, resourcefulness, and patience.
The pandemic brought on a lot of reflection for me like many others. On July 7, 2020, I began writing about why I wanted to invest. For a few years leading up to this point, I often wondered if my startup experience and eventually my product management experience could be helpful to founders and their teams. I decided I wanted to leverage my unique path and perspective to increase accessibility and be a resource. The more digging I did, I began to learn of other operators who had transitioned into VC. And hearing Lo Toney share his belief that product management was the best path to VC was a confidence boost as well.
I studied biology in college and spent the first decade of my career in life sciences across sales, systems consulting, and tech. The latter half of that time provided so much exposure to career avenues I didn't know existed. In July 2013, I relocated from Los Angeles (home) to Silicon Valley to be the first "non-technical" hire at a 12-person startup, Comprehend Systems (acquired by Saama Technologies, Inc). In my first week in the garage (our office was in a Palo Alto garage behind a house across the street from the University Ave. Caltrain), the company announced its Series A led by Sequoia. In that moment, I didn't fully understand the signal or the milestone but over time, as the company continued to be funded during my five-year tenure, I began to wonder how investors made these decisions. At the same time, I was exposed to product management for the first time and decided that function seemed like a great fit for me. To me, product is where business and technology meet.
Five years later to the day, I moved back to LA to join ServiceTitan as a product manager focused on growth through strategic partner integrations. The company was in hypergrowth and raised (at the time) the largest VC round in Southern California in the fall of 2018. My antennas went up again; $165M is not a light decision. The following fall of 2019 I organized and facilitated Startup Weekend South Central with a few fellow Black techies. I knew returning to LA I wanted to get plugged into the tech ecosystem, but I could not have imagined a better way to do it and didn't anticipate the feelings of fulfillment and reward that came from the weekend. I also met some amazing people in the community and the broader tech ecosystem including some who believed I'd make a great investor.
In a little over 3.5 years at ServiceTitan, I drove and owned API-driven supply chain products partnering with business development and external industry suppliers. Outside of being a PM, I co-founded ServiceTitan's ERG for Black employees and helped guide and support other newly formed ERGs.
I spent much of my time in the last two years as a Black Venture Institute Fellow, co-hosting virtual brunches for founders, completing VC University, as a BLCK VC Scout Network member, investing in pre-seed and seed-stage companies as part of Bonfire Ventures' FireStarter program, and as an active member and programming lead for Black Product Managers Network (BPM). I have had so much support and encouragement in forging this path for myself. I'm energized for this next chapter of exploration, learning, and being a resource.
I am grateful and thrilled to be part of a stellar and well-respected team with shared values that likes to have fun and give first. I am based in Los Angeles and will spend lots of time in Boulder (fun fact: my brother is a CU grad!). I look forward to continuing to meet the great humans within the Foundry network. You can reach me at [email protected].
Special shoutout to Austin Clements of Slauson & Co. and the Bonfire Venturesteam (both are Foundry partner funds) — thank you!