10-24-2022
Introducing Meredith Lawrence
by Meredith Lawrence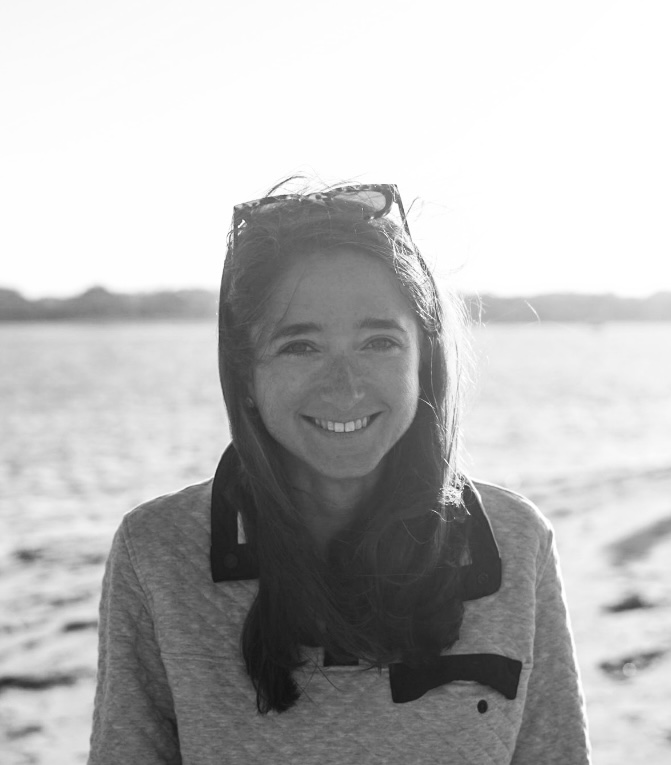 I am delighted to be introducing myself as the newest member of the Foundry team. As an Investor, I will be assisting the investment team in nurturing the Foundry network of CEOs, partner funds, and investors, identifying and evaluating investment opportunities, and helping with anything else that needs to get done behind the scenes.
My first exposure to the startup world is when my dad started his own business after decades as a large-company employee. He saw a problem in the market, knew he could do things differently, make his service better than competitors, and the rest, as they say, is history. He bootstrapped the business and realized tremendous growth through hard work, long days, and unparalleled determination. Having a front-row seat to his entrepreneurial journey changed me, without me honestly realizing it at the time. I never thought of him as a founder until later in life when I could truly appreciate what that meant, but I am grateful that his entrepreneurial spirit and work ethic are rooted in my DNA.
I graduated from college with a degree in finance just in time for the financial crisis to set in. The closest thing to the banking job I was seeking at the time was in the accounting office at a Chicago auction house. Having never been to Chicago, or the Midwest for that matter, and with few other job options in such tumultuous times, I packed my car and drove west. Chicago turned out to be a great city to live in. The auction house was run very much like a scrappy startup and turned out to be a great first job for me. I was forced to think on my own, come up with creative solutions to problems, and mentally (and sometimes physically) run on all cylinders to get things done.
The next chapter led me to the University of Chicago Investment Office, managers of a $12 billion endowment and ultimately stewards of the University's financial health. I will forever be grateful to my boss there, Loryn, who took a chance on me despite my complete lack of experience and helped guide me as my career grew over my 11 years there. A few years into my tenure at the endowment I was accepted to the part-time evening MBA program at Booth. Aside from a great education, Booth gave me a start at network building and dynamic thinking which I have been able to apply to all aspects of my life. The endowment culture rewarded my natural curiosity and creative thinking; a simple, "why do we do things this way?" resulted in collaboration, innovation, and efficiency. I credit my nature to help others and give first (shameless theft of Foundry's motto) to my success at the University, to why I have built so many lasting relationships there, and to why I was given so many opportunities.
I helped launch the Startup Investment Program, an initiative created by the University President aimed at providing supportive capital to University-affiliated founders. My involvement in launching and running the program gave me the opportunity to meet many of the University's countless entrepreneurs as they pitched their ideas, raised capital, and transformed and scaled their ideas into full-fledged businesses. It introduced me to the nuances of venture investing and quickly became a large part and most rewarding aspect of my job.
The latest chapter in my life was a move to the sunshine state – and obviously I mean Colorado and not Florida (fun fact: I was in Aspen when the pandemic hit and just never left!). My partner and I always say that we were some of the luckiest pandemic participants because all aspects of life converged for us in March 2020. Our relationship, jobs, friends & family, health, and housing (not a small feat in our town) just worked out. Although not without its challenges, small-town living and mountain air have done wonders for my mental and physical health. Once I started flexing my Booth-built networking muscles again, I found a huge range of really interesting people in our little mountain town who were interested in talking about literally everything. Folks I met while hiking, biking, and in the gondola line have since become good friends, professional resources, and mentors (many of whom encouraged the search that led me to Foundry). One such relationship started with a chance encounter on a bike ride and has since led to a non-profit board seat and a close friendship.
Actually, the real latest chapter is with Foundry. Foundry itself was an obvious fit given my first in-person meeting involved hiking, a dog, and an honest conversation about a mission rooted in innovation, network, and a give-first mentality. Foundry has built an impressive platform and I'm looking forward to contributing to the team with my strategic, technical, and organizational expertise. I am equally parts grateful and excited to be part of the Foundry team. I am based in Aspen and will be spending lots of time in Boulder and look forward to continuing to meet all the great humans in the Foundry network. You can reach me at [email protected].
Special shoutout to my UChicago endowment family for introducing me to Jaclyn and being so supportive in my transition – thank you!